Schedule of Services
Parshas Shelach
Mincha Friday 7:00pm
Shachris 9:00 & 9:20am
Kiddush this Shabbos!
Rabbi's shiur 7:00pm
Mincha 8:20pm
We are having a shortage of sponsors for the weekly Shalosh Seudos. Please consider sponsoring in whole or in partnership with others; it is a big mitzvah. For details, contact Rabbi Katz.
Week of 6/26/22
Shachris during the week –
Sunday 8:00am
Monday  6:45am
Tuesday & Friday 6:55am
Wednesday & Thursday (Rosh Chodesh) 6:35am
Mincha this week 8:30pm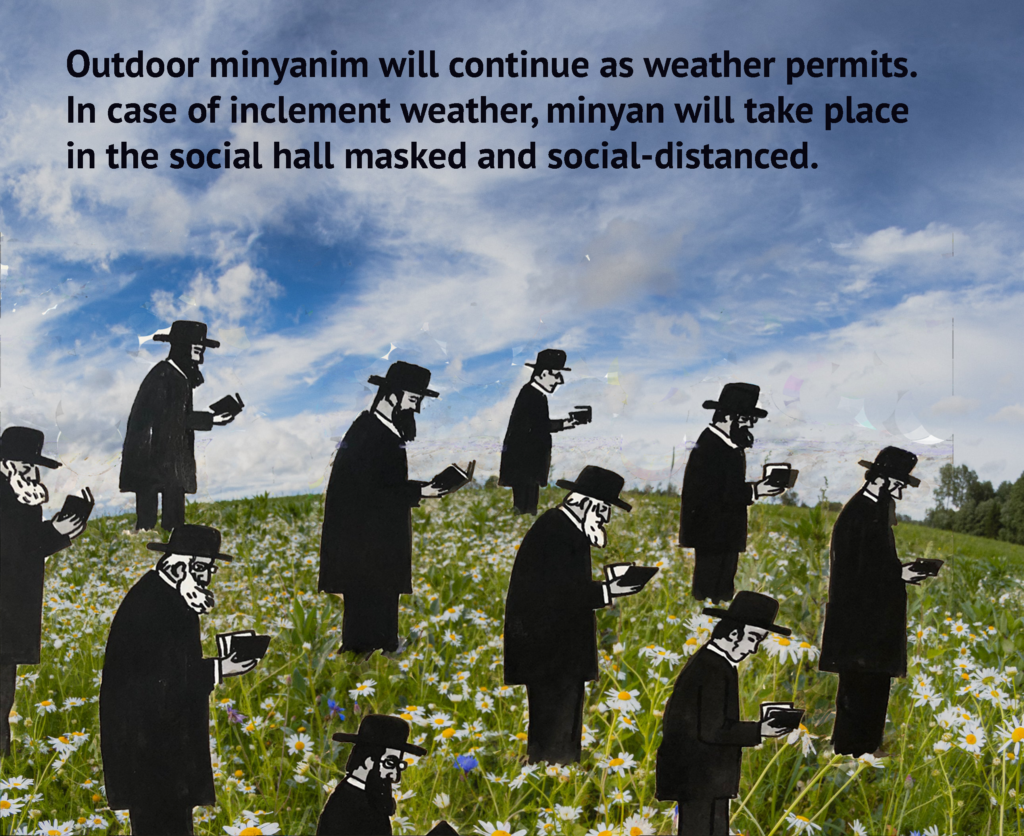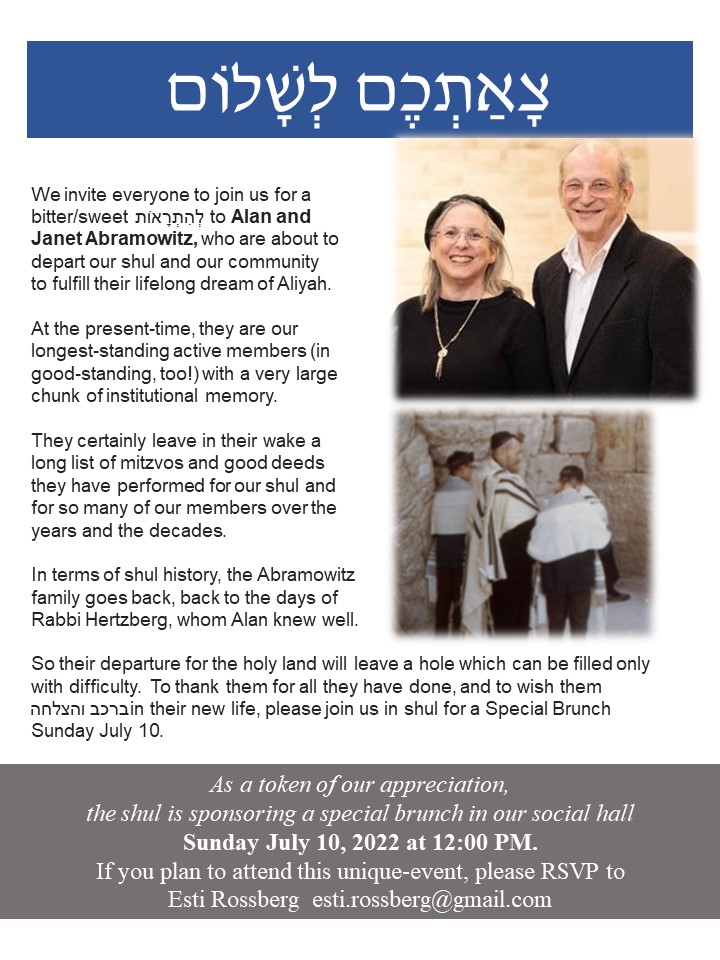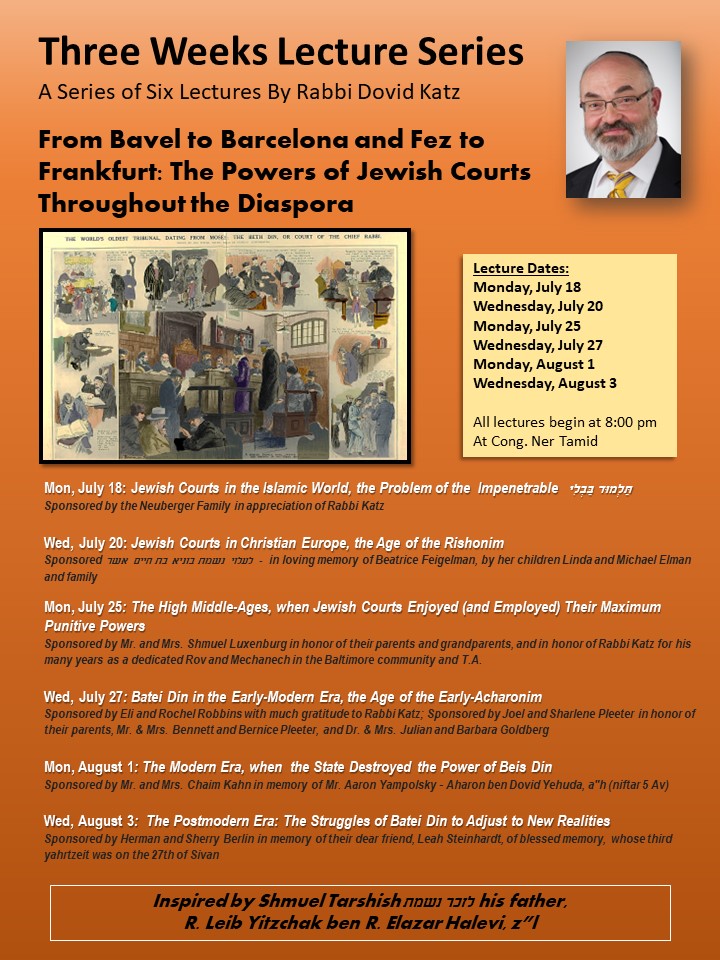 ArtScroll siddurim are available for sponsorships of any occasion for only $65 a siddur.
Please contact Mrs. Katz at 410-358-4044 if you would like to dedicate one or more.
Congregation Beth Abraham, affectionately known as "Hertzberg's" after its founding Rabbi, is a small congregation with an exceptionally erudite Rabbi who lectures regularly around the country and abroad. We are widely known as a friendly and welcoming shul. Besides our heimishe services, we have a kiddush on Shabbos Mevorchim. Sponsors are welcome!